Maybe at some point in your life, you will come across a situation where you accidentally delete your data, format your drive, or simply the drive crashes. That data might be worth if not hundreds but thousands of dollars or maybe that data contains images and video which are your sweet memories. 
At that time you feel helpless and think that lost data is not recoverable. But worry not, your data can be recovered if not all but most of it.
"When searching for data recovery software you will see a lot of software claiming to recover your data completely. Don't fall into the trap and randomly waste your money on useless software." 
Today I will introduce you to a data recovery software that has a reputation for doing all the stuff it claims.
EaseUS Data Recovery Wizard
EaseUS Data Recovery Wizard Free has a great reputation as one of the best free data recovery software available in the market. It helps to recover 2GB data at most after a simple SNS share. And it is bundled with a wide variety of advanced features like partition recovery, formatted drive restoration, and corrupted file repair.
In general, it's the most powerful data recovery software available, backed up by highly advanced features, easy to use user interface, fast deep scan, and many more.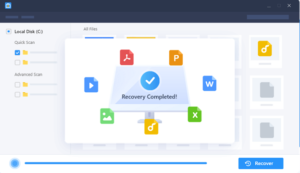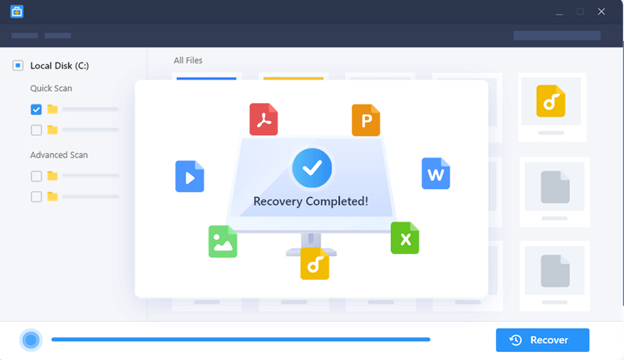 EaseUS Data Recovery Wizard Pro Features
It includes some of the advanced features, for the non-nerdy type of people it offers standard data recovery tools that are simple but very effective and recover the deleted files quickly.
Windows:
The windows version of the software includes the ability to restore data from formatted storage drives and can also recover corrupted or inaccessible data from damaged drives and external storage. Both deep and quick scan modes are available, user can select either of them depending on his need. Furthermore, it contains a built-in file previewer that helps you to check the integrity of the file before recovering it.
Mac:
The Mac version contains macOS-specific features like the ability to recover files off of any macOS based device including Macs with T2 chips, smart disk monitoring, Time Machine backup recovery, and iTunes backup recovery. All these features with its ease to apply make it one of the best choices for Mac data recovery tool. 
EaseUS Data Recovery Wizard Pro Client installation
Downloading and installing the client is very easy and will not take more than a couple of minutes. Setup is very quick and does not require any special technical knowledge.
The user interface is the tidiest among all other data recovery software, looks modern, attractive, and very beginner-friendly. Most important all the recovered files are available in the panel under the name of recovered files. All files are sorted by their location and type of file.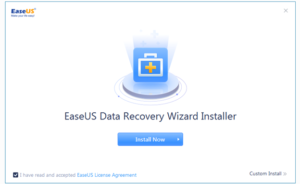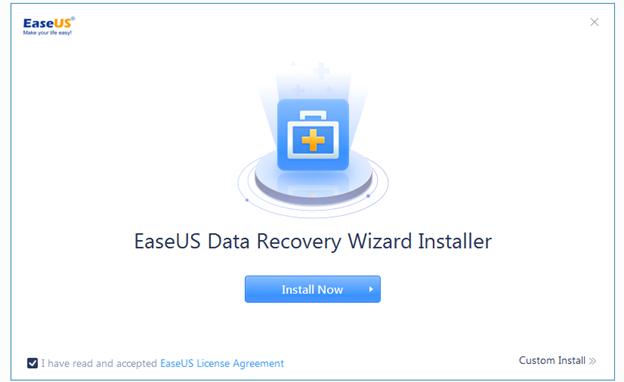 EaseUS Data Recovery Wizard Pro Performance
This software is very efficient and highly optimized and does not consume a lot of computer resources. A quick scan will take a couple of minutes to complete on a 1TB drive. While scanning and recovering files it will consume less than 30% CPU and around 300MB of RAM. So you will never face problems while running it in the background and doing your other stuff on the computer.
Of course, a deep scan will take longer than a quick scan which was pretty much expected. The deep scan on the 1TB drive took less than 3 hours. For sure this is the fastest data recovery software available. The ability to preview and restore the files during the scan is extremely handy.
EaseUS Data Recovery Wizard Pro Efficiency
EaseUS Data Recovery Wizard Pro claims to recover all known file types on both Mac and Windows, this is a major plus point. During the testing, it was able to recover all types of files. So the company's claim is true. It is indeed the best data recovery software.
EaseUS Data Recovery Wizard Pro Support
Live chat support is available if you ever come across any kind of difficulty. Live chat is available from 9 am to 5:30 pm (UCT+8), Monday to Friday. Phones numbers are also available with unspecified hours and lastly, Email support is also available.
Video tutorials and offline documentation are also available.
EaseUS Data Recovery Wizard Pricing
Users looking for general file recovery of less than 2GB can download a limited free version of EaseUS Data Recovery Wizard.
Pro Pricing:
If you are looking forward to recovering large size data, you can upgrade to the Pro version.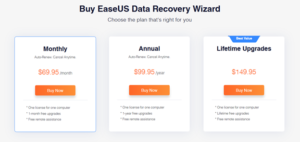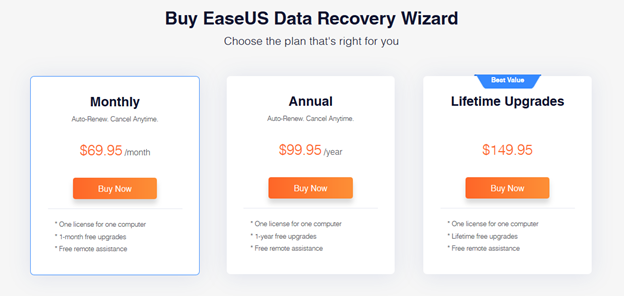 On Windows:
If you are a regular user and need unlimited data recovery, you can purchase a license. This will set you back $69.95 per month. A yearly subscription is also available, this will cost you $99.95 per year. If your use is very extensive and for the long term then you are better off buying a lifetime license, this will be $149.95 for the lifetime.
On Mac:
Mac subscriptions are a bit expensive as compare to windows. Mac user gets to enjoy iTunes backup recovery.
 

A 1-month subscription will cost you $89.95 per month.

 

A 1-year subscription will cost you $119.95 per year.

 

A lifetime subscription will cost you $169.95.
Note: All purchases include remote assistance.
Final Verdict
Without any doubt, it is the best data recovery software, both available on Mac and Windows. The free version is a good choice for those who just need to recover a small number of files. Upgrading to a paid is license is a bit expensive but it's worth every dime. The functionality you can get out of the paid version incomparable to the many other paid data recovery software.
No data-recovery app can restore everything, but EaseUS Data Recovery Wizard Pro does the ultimate job at recovering lost and deleted files—including files that rival products couldn't find a trace of.