Cloud computing is a new norm in the realm of technology that's here to stay. According to an article published in Forbes, Gartner has predicted the worldwide public cloud service market will grow from $182.4B in 2018 to $331.2B in 2022. 
Cloud computing simplifies data storage and management and helps in accessing data anytime, anywhere on the Internet. Admittedly, there is a huge list of the benefits of cloud computing. However, when it comes to the security factor, there is no certainty about how secure the data is, especially if your data is stored in a public cloud.
Discussed below are some tips that can help you achieve optimum levels of security. Before elaborating on the methods, let us give you a little insight on what cloud computing is all about. 
What Is Cloud Computing?
Cloud computing is the presentation of different services accessible through the Internet. These resources include applications and tools for data storage, servers, databases, and networking.
Cloud computing is a great option for people and businesses for different reasons like increased productivity, cost savings, speed and efficiency, performance, and security.
Speaking of security, the following are some excellent tips to keep your cloud data secure. 
Back up your crucial data locally
Having a backup for your data is always a priority numero uno. Ideally, it is always a good practice to keep copies for any of your important data so that you will still be able to access them even when the actual information is lost or has been corrupted. There are a plethora of cloud storage services available in the market, which means you can create some cloud accounts for backup purposes.
If you store your data in the cloud, you should consider manually backing up your data in an external physical storage device or drive, like a hard disk or a thumb drive. This also lets you access the details when you have poor or no Internet connection.
Take your passwords seriously
As the first line of defense against cyber-threats out there, you need to ensure that the password can prevent a hacking or cracking attempt. You may find a bunch of tips and tricks on the Internet on what makes for a strong password. Apart from selecting a unique and solid password, try to change it frequently and don't repeat it across all the different online accounts you have.
Alternatively, you may opt for more secure two-step verification for your login if your cloud service comes with the option. In the case of Google Drive, users have to log in to their Google account first to utilize cloud storage service. The two-step verification can be implemented for Google accounts. You'll receive a verification code over SMS, which provides an added layer of security on top of just your password. It can also be quite useful for keeping study materials safe and secure like exploratory essay and more online academic papers & documents.
Use cloud storage services that offer data encryption
One of the most efficient ways to ensure your privacy and security when using cloud storage services is to find one that provides local encryption for your data. This comes with additional security since decryption will be necessary before you can be allowed access to the data.
Also identified as the zero-knowledge proof in cryptographic, this technique will even safeguard your data against the service providers and administrators. While keeping the information encrypted in the cloud may be a good idea, it would be even better if the cloud system also ensures encryption during the downloading and uploading phases. 
With the added step of encrypting and decrypting your data, you may find that syncing your files with your cloud drive takes a little bit of time. Having said that, it's important to follow if you want the documents to be accessible to you and you alone.
Make sure to encrypt the data before putting it on the cloud
If you haven't opted for a cloud service that will allow you to encrypt the data, you can adopt a third-party tool to conduct the encryption process. You have to download a cloud-protection app, which will let you apply passwords. It will also generate secret key sequences to your files before you can actually upload them to the cloud.
If you are using an encrypted cloud service, it would still be wise to perform a primary round of encryption for your files to have a little extra assurance.
Think before you store your sensitive data
It has been reported that sharing sensitive data with an open, public link has gone up by 23% over the past two years. Privacy is merely a farce in the vast cyberspace. So, blindly trusting the cloud storage systems with your confidential information may not be wise. Considering that the cyberspace is crawling with potentials threats, the risks won't be worth it. In this case, you probably don't have to go through your most sensitive information through the cloud on a daily basis.
"You can keep the files or documents that you need and avoid adding files containing passwords for your various online accounts," suggests Dave Cooper, a software developer and expert on IT essay writing service. Also, avoid putting up your personally identifiable information (PII) like credit card numbers, national identification number, home address, etc. If you must keep these details in your cloud storage, make sure you encrypt them before you upload.
Be careful about the online activities you indulge in
Sometimes, the safety of your cloud data depends on what you do online, particularly on public computers or connections. If you are using a public computer, try not to save your password, and you must log out of your account after you are done. Saving your password on a public computer exposes you to the risk of strangers getting hold of your data.
Do you connect to open and unsafe Wi-Fi hotspots in public places to log in to your cloud account? Such connections are generally unencrypted, which means that whatever you do while you're connected can be easily tracked by a hacker on the same network. This can also include the credentials for your cloud account. 
Protect your system with advanced anti-virus software
You may have adopted a safe cloud service provider, which is trustworthy, but sometimes the weakest link is the computer system you are logging in from. Without the appropriate protection for your system, you make your computer vulnerable to bugs and viruses that further make it convenient for hackers to access your account.
For instance, take the presence of a Keylogger Trojan, which attempts to track all your keystrokes. By embedding this dangerous software to seemingly harmless files, hackers will be able to gain access to your user ID and password. That's why it's important to allow your system to detect it, and keep your login secured and encrypted.
Parting thoughts,
It's evident that the security measures in cloud computing is possible. Thus, adopting a few measures like the ones mentioned above go a long way when keeping files secure on and off the cloud. After all, there's no harm in exploring different options when it comes to your security in the virtual space.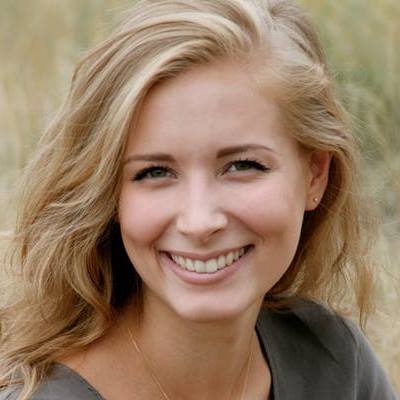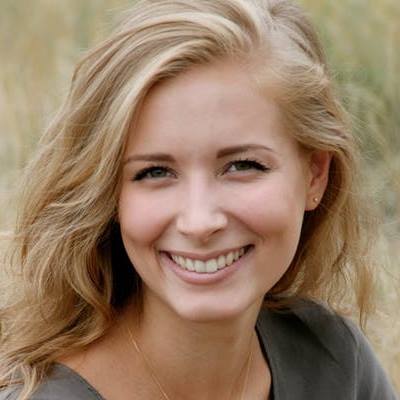 Bella Jonas is a professional tech blogger who is currently working at one of the leading IT firms in New York, USA. She has also been a part of All essay writer for the past couple of years, delivering essay help to students who seek assistance. She loves to adventure new places and make new friends during vacations.