Autel Robotics is a US-based company, and its mission is to inspire creativity through the medium of photography and videography. They are the team of professional engineers passionate about technology. They are highly dedicated to inventing groundbreaking aerial photography technology, which is used to capture high-quality videos and images with the help of their beautiful, styled, easy to carry flying drones. They are currently selling their leading Autel Robotics x star premium and Autel Robotics EVO and EVO 2.
"Autel Robotics sells the most advanced camera drones on the Drone level market today, bringing their customer's unparalleled technology and support at affordable prices."
They sell their market-leading quadcopter with tremendous success, and the camera drone technology, and also they sell aerial photography technology. So it is essential to know the history of Autel Robotics.
Autel Robotics was founded in 2014 as a subsidiary of Autel Intelligent with a goal to design professional aerial imaging UAVs. They started from small with around ten robotic engineers, and at the beginning, this was started for any selling purpose as they are just trying and inventing drones that can fuel up their love towards making and developing drones, and still, they have only about forty engineers who also made union with drones and technology.
Understanding Autel Robotics and their Products
It is majorly seen that when you experience by trying the particular company products or by reading the product description, you will get the unique idea of the company that you are looking for. So here are some Autel Robotics drones product descriptions with their full description, making and idea which will make your knowledge much clear towards this company. All Autel Robotics products mentioned below are available on the official Autel Robotics website, Amazon, Best Buy, Drone Nerds, B&H. Beachcamera.com and Adorama.
1.  Autel Robotics EVO Camera Drone with 60FPS 4K HD Cinematic Video
Price: $1,049.00
This is the drone which is mainly used for travel, but also you can use it filming marriage and any other work that a drone can do. First thing first, the drone comes with $k and 1080P video recording in 60FPS. It has the three vision system which can easily film the three directions without any damage in filming quality.
Autel Robotics EVO has automatic return means it will return to the location from where it takes off in case of going out of range with the drone sensors attached in this Autel Robotics EVO drone.
It has a dual system with a smart flight following with dynamic track and HD image transmission. As it is a drone, so it operates with wireless remote control.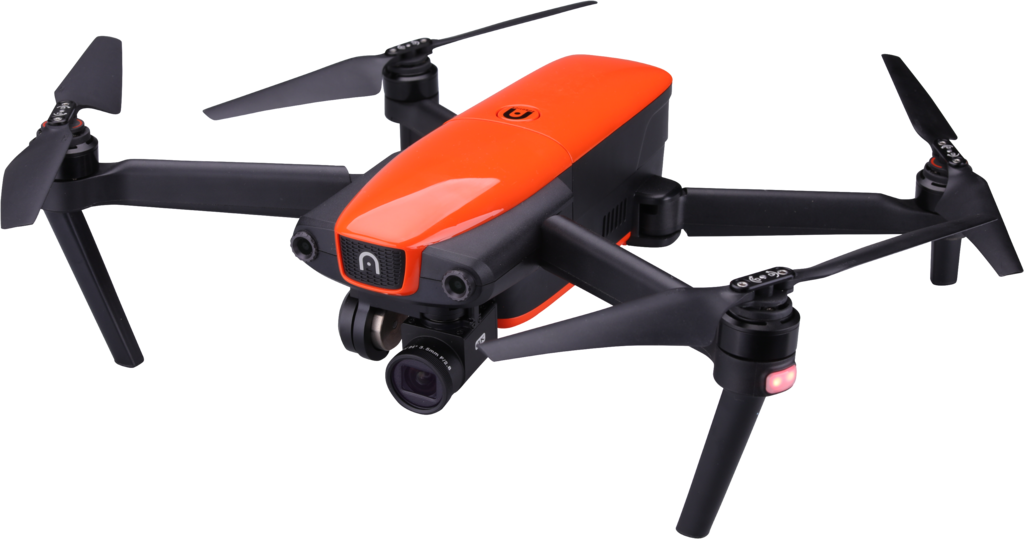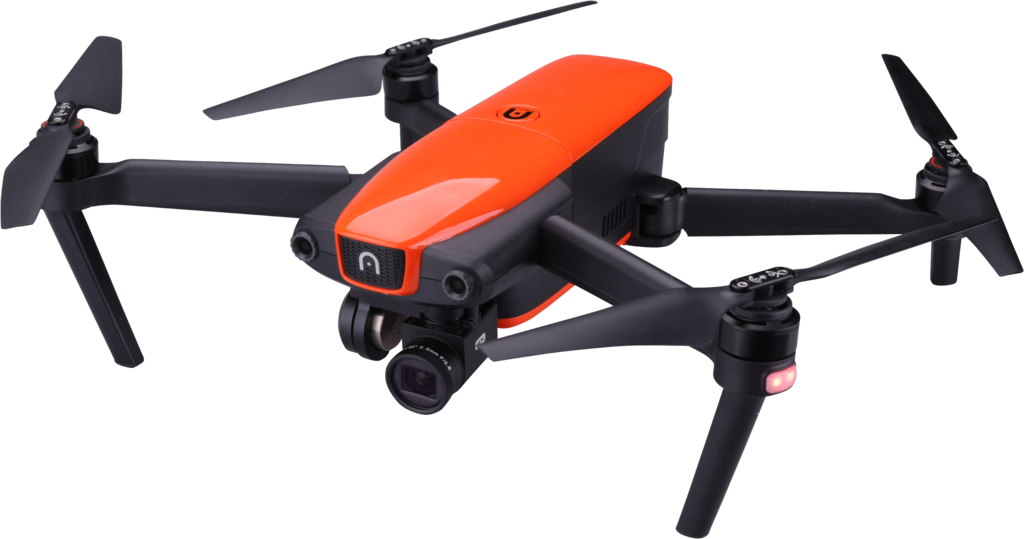 Autel Robotics EVO
Let's see the main features of this drone in a more described way.
4K video recording at 60FPS
Autel Robotics EVO is a foldable drone that is equipped with XI-5A Camera Gimbal with an excellent range of the gimbal roll axis between 0° and 90°, and this is specially designed to reduce the camera vibration which flawlessly enables this 4K UHD camera drone to capture clear videos and photos. Its HD camera support various filming modes such as burst shooting, single shot, time-lapse and AEB, can film video at 4K quality with 60 frames per second with up to 100 Mbps of record speed in an H.264 or the H.265 codec. Videos can be recorded in MP$ or MOV formats and photos can be saved in JPG or RAW formats.
Flight Times and Range
"Autel Robotics EVO comes up with the long flight times up to 30 minutes with a High Range of 7KM (4.3 miles) and the 45 MPH of top speed in ludicrous mode. Means with 3 EVO batteries; you can explore more than an hour with EVO Drone."
Safe, Steady and Smart Flight
Autel Robotics EVO is stored with integrated advanced vision systems providing three visions, forward, rear, and bottom with 3D obstacle map by which it sideways from obstacles instead of stopping in front of obstacles.
With its dual positioning systems of GPS and GLONASS, EVO drones record the starting point from where it take-off and mark it as a default home point so whenever it goes out of control or run out of battery, then it automatically store some battery bower in its default system and by using this power it returns automatically to the home point or from where it take-off.
No smartphone needed
In Autel Robotics EVO remote controller, there is a built-in 3.3" OLED screen, and by this, you access live 720P HD video feed without the need to connect to a smartphone, but if you want, then absolutely, there is a mobile connecting space too. So there is not a single inch of tension for the dead battery of the mobile phone.
Autel Robotics EVO on the go bundle worth $298
Autel Robotics EVO
Shoulder Bag
Autel EVO Aircraft
Power Cable
1 X Charger
32GB of Micro-SD Memory Card
A USB-C Cable
A Micro-USB Cable
3 X EVO Battery (one already and two spare one for a quick change)
An Autel Robotics Official Waterproof Landing Pad
5 Pairs X EVO Propellers (3 spare pairs and 2 installed on EVO).
Remote Controller
2.  Autel Robotics EVO 2 Series
Starting Price: $1495
This is a very modified version of the EVO drone as it is also a folding drone, but it has some very astonishing new features which are really going to make a new definition in the world of drones.
This is the most capable folding drone on the planet, starting at just $1495. The interface is somewhat the same to the EVO 1, but here are some great features of Autel Robotics EVO 2 are given below.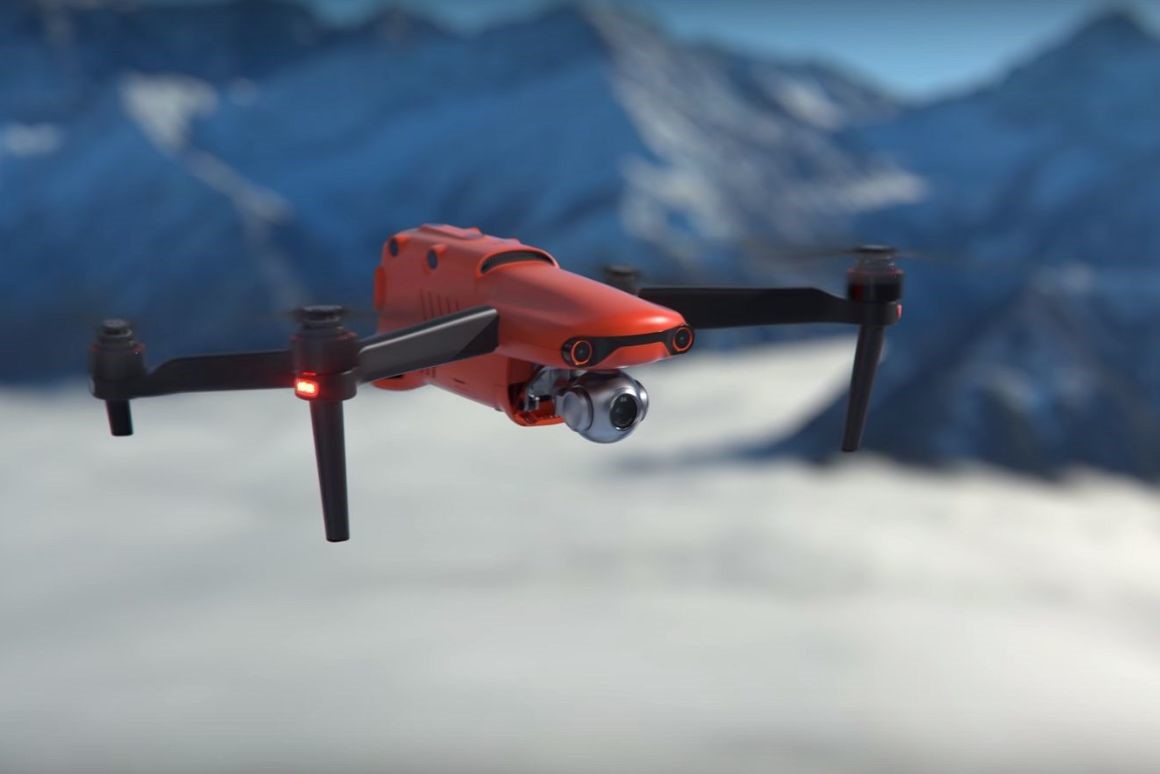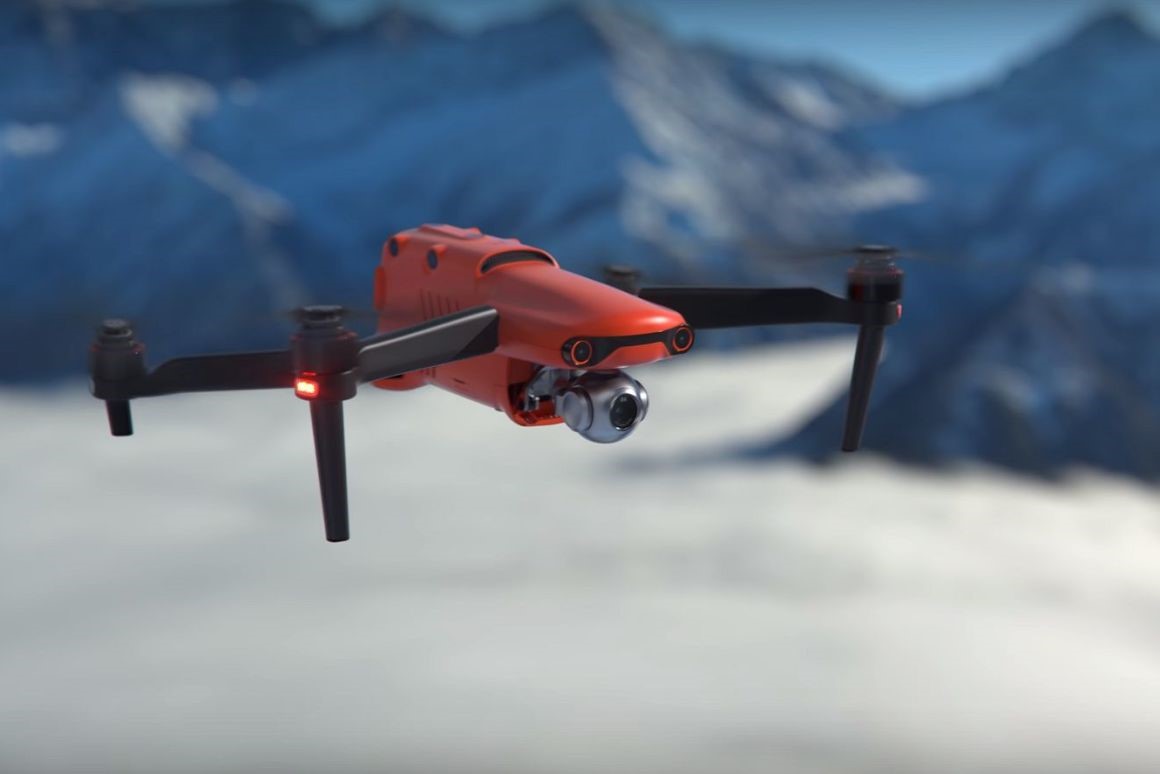 EVO 2 comes with a standard 7100mAh rechargeable battery. Providing up to 40 minutes of flight time and 35 minutes at hover. EVO 2 also uses the Battlock system of Autel Robotics to guard aginst battery ejection in hard landings and high-speed manoeuvres.
You can control your drone up to 9KM away from the remote controller. EVO 2 users will never need to travel this far to control their drones, which means they can see the 9KM vast forest easily.
It has 12 computer vision sensors controlled by a dual-core processor and Artificial Intelligence machine learning creates Omni-directional protection. EVO 2 accurately controls the speed of the drone to avoid the collision to the potential hazards, which are 30 m away from it.
EVO 2 is the only 8K folding drone on the planet. Users can capture content up to 8000×6000 of massive resolution. This incredible resolution gives the user the flexibility to print over 100 inches wide or zoom. EVO 2 can take up to 48 Mega Pixels of stills.
Autel Robotics EVO 2 Picture Quality
Moreover, the EVO 2 comes in three variants of 6K, 8K, and 8K with combined thermal.
3. Autel Robotics X-Star Premium
Price: $599.00
X-Star Premium is a drone of Autel Robotics, which is a standard form of Autel Robotics EVO as it comes with classic design and user interface. X-Star Premium is an easy to fly quadcopter which is designed for superb aerial imagery. It is much cheaper than the EVO drone, so by taking this low price in mind, there are some outstanding features of this drone at a low price that will really impress the drone lovers.
"The Autel Robotics X-Star Premium is easy to fly and sophisticated. Its 3 axis gimbal and 4K camera take Ultra HD smooth videos and 12 MP stills. With this drone, we can capture wide-angle with 180-degree field view."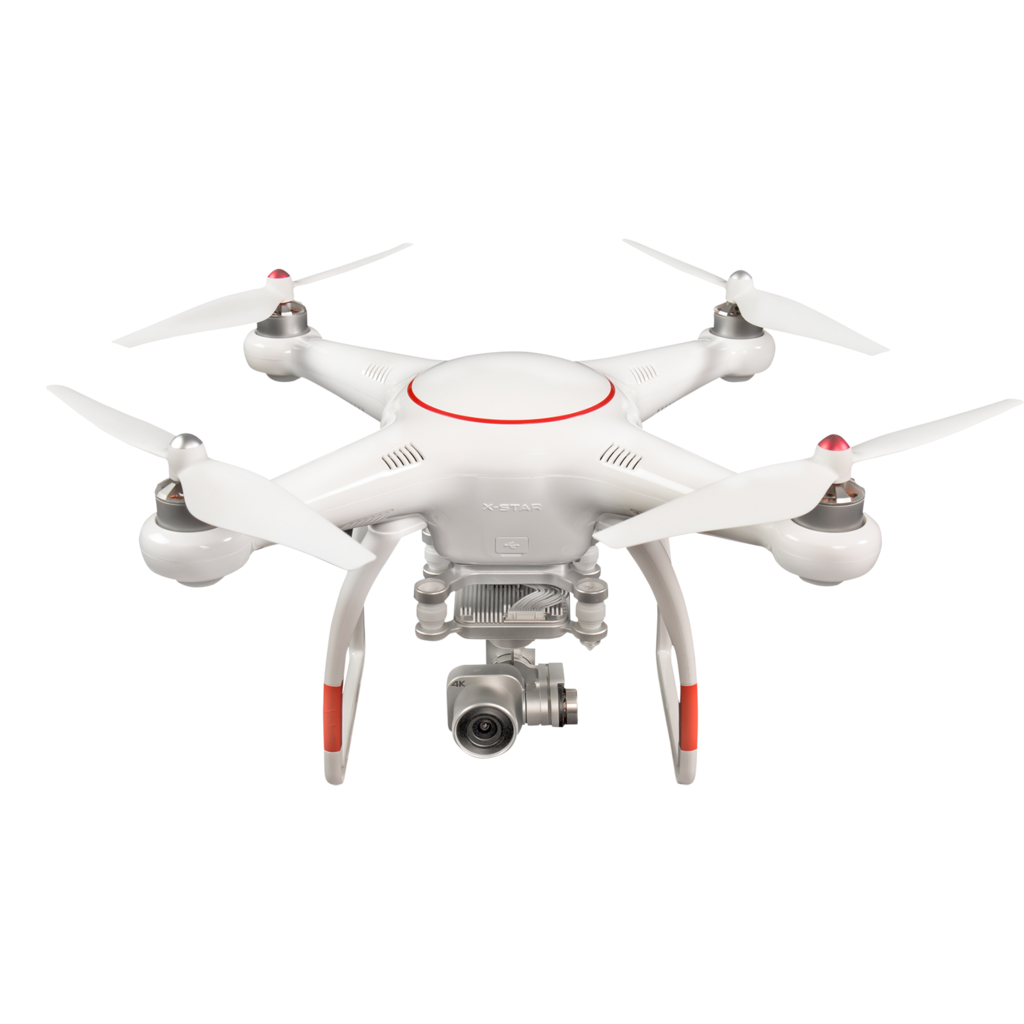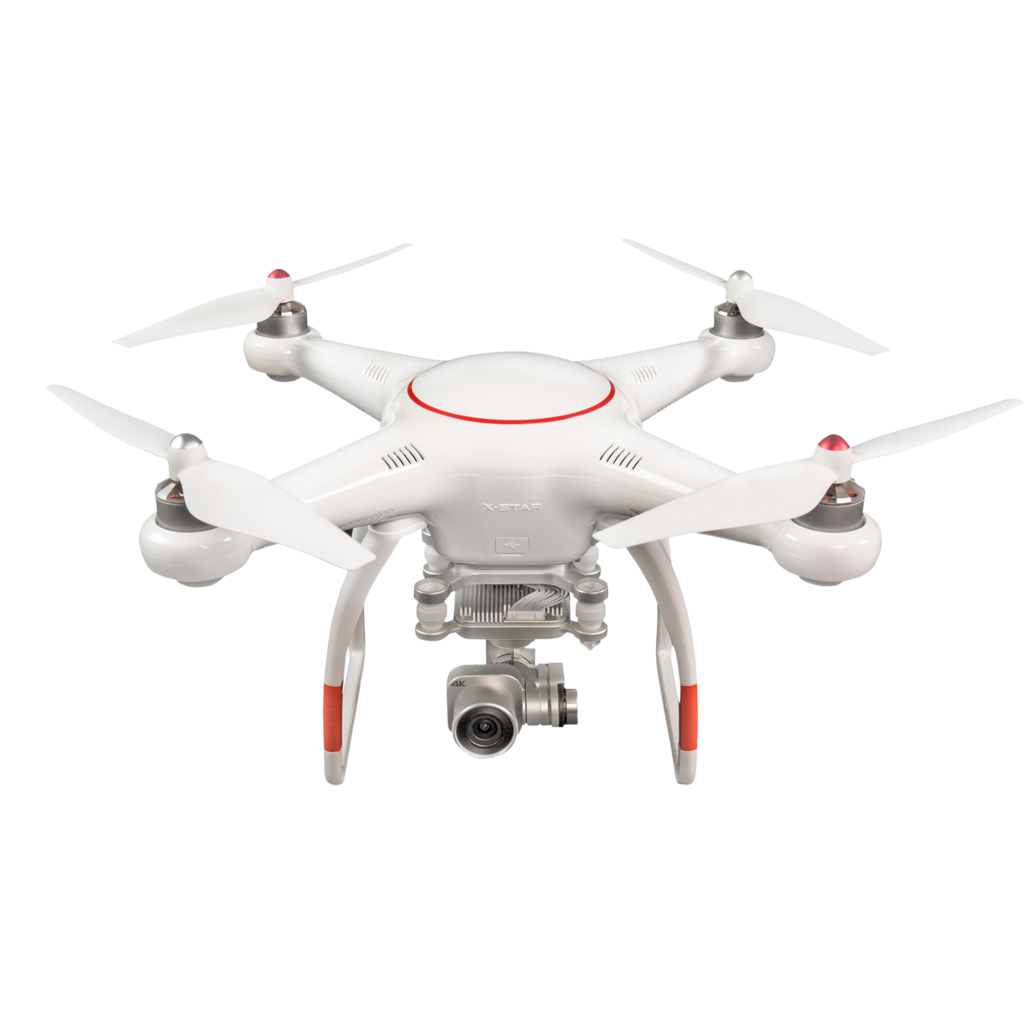 GLONASS and dual GPS navigation, exclusively SecureFly technology, and the start point positioning system, keep the drone stable and safe even in the challenging system. When the battery is 25% remained, then the drone will automatically land to its home location or where its take-off, whereas when the power has remained 10%, then the X-Star Premium will automatically land to its current location.
The remote controller of this drone comes with an LCD display and one-touch action buttons that can control the drone up to 1.25 miles (2.01168 KM) away without any difficulty.
The battery of the Autel Robotics X-Star Premium lasts up to 25 minutes of flight time, and one of its chargers takes only one hour to fully charge the battery of this drone.
Inside the briefcase of Autel Robotics X-Star Premium
Autel Robotics X-Star Premium
Premium Hard Case
X-Star Premium Aircraft
1 X Charging Cable
1 X Remote Controller
A 64 GB Micro SD Card that can store more than 2 hours of 4K video
1 X Fast Charger that can charge your drone's battery in one hour
Spare Propellers
Small parts
Conclusion
In this article, we read all about the Autel Robotics, Autel Robotics EVO, Autel Robotics EVO 2 and Autel Robotics X-Star Premium. These are the drones made in China by Autel Intelligent and certified by the government's testing agencies. These drones are produced for quality aerial photography and videography.
They have only a few, but extremely talented and passionate engineers who enjoy and take the fun on creating the drones and their love towards the technology is appearing in front of peoples in the form of top quality drones on the planet. They have only 3 larger drones in their bucket till now.
Autel Robotics is the only drone maker on the planet who built the most easily foldable EVO 2 drones that comes with 8K 60FPS picture quality and thermal sensors and view. And this EVO 2 drone picture and video quality are going to kick your mind out of the body.
Below have some frequently asked questions about Autel Robotics and their drones, which you should read to clear some doubts about this drone making company.
Contact Information of Autel Robotics
Address: 22522 29th Dr SE, Ste 101
Bothell, WA 98021
United States
Email: support@AutelRobotics.com
Toll-free: (844) MY AUTEL or (844) 692-8835
For customers located in New Zealand
Toll-free: +64 800 627010
Autel Robotics official contact page: You can directly go to Autel Robotics contact us page by clicking here, or you can manually go to their contact page by visiting the Autel Robotics website.
Frequently Asked Questions
Autel Robotics