The ecosystem of virtual reality was kick-started in the 1990s. Then gloves and goggles were cool enough to offer 3D graphics and after that, the concept was significantly altered with the arrival of Virtual Reality or VR.
VR has become a crucial computing platform and its applications steadily made its way into the mobile app industry. The push for VR in mobile apps was further uplifted with the emergence of platforms like Google's Daydream, Oculus, and Playstation VR. These tech toys led to the surfacing of mobile apps that supported VR functionalities.
But with time, the mobile industry witnessed a slump in the demand for VR apps; all thanks to other technologies like Artificial Intelligence, Machine Learning, and Augmented Reality.
Now the question arises; 'What Does the Future Hold for VR Apps?'
Is there any life left in the VR technology or other technologies already have taken over the mobile app domain?
Carlos López, the Founder of Oarsis, a micro-VC focused on immersive and computer vision stated that VR would turn big if blended with AR. He stated,
"VR and AR will eventually converge, and smart glasses will take over our digital interactions."
Let's check out if VR will envelop the mobile apps in the future and how the top Virtual Reality App Development Companies will add fuel to the VR's odyssey.
What's Going on in the VR App Domain?
Presently, there are many mobile apps out in the app stores that cater to the VR functionality, but not all are popular. The reason behind the fewer prevalence of VR apps can be attributed to the expensive headsets.
Cost is the thing that hampered the evolution of VR. And to manoeuvre this obstacle, Facebook and HTC are trying their best to introduce newer models at much cheaper rates, which has significantly helped in the revival of the VR market.
The VR market is hot now, but with time, we can expect the turnaround of more users.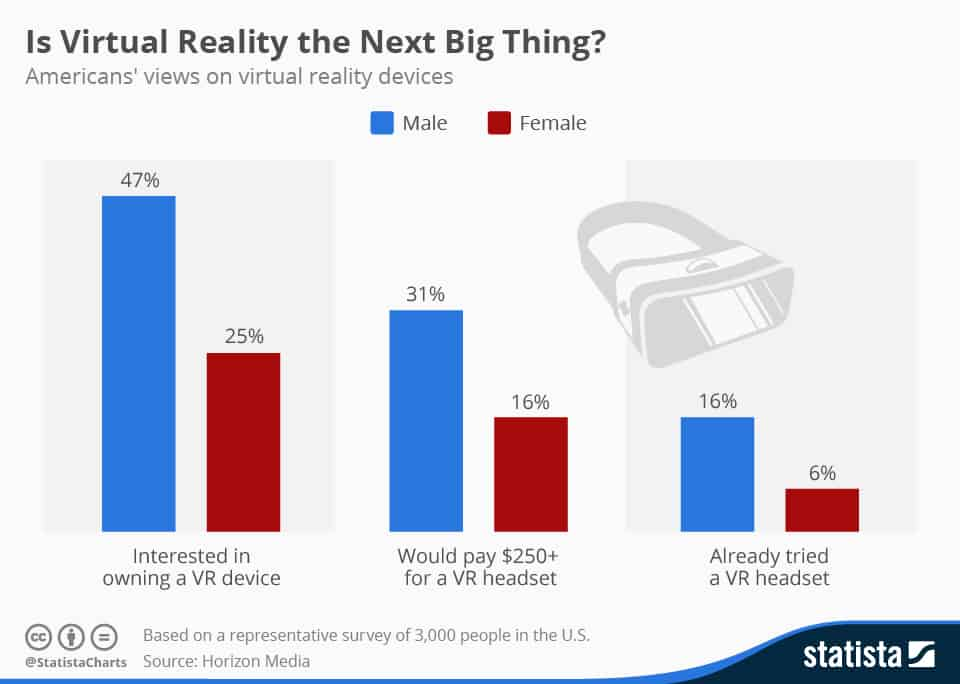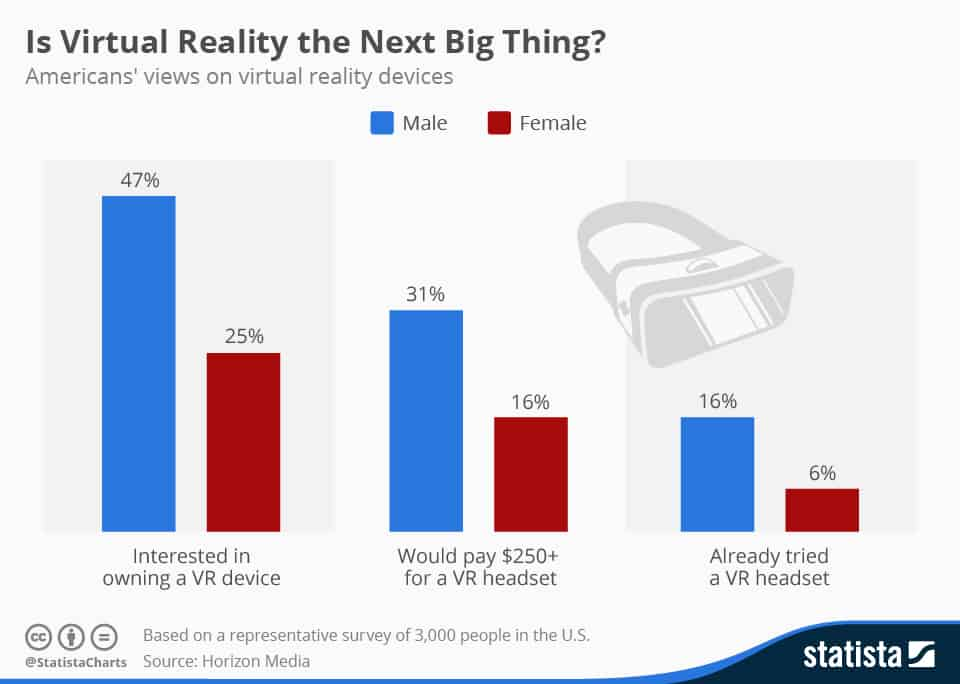 Source: Statista
Looking at the above statistics, it's evident that VR craze is still alive among the masses and if channeled wisely, VR can go a long way to the top.
How Did Things Change in VR Landscape?
Initially, it was NASA that embraced VR to relay motions and gestures and with its sound technical expertise, they were able to make a handsome headway into the VR applications. That time, VR applications were directed more towards experiments and its access to the public was limited, which led to the fading of VR from the masses.
It was then Oculus Rift that changed the game altogether by amazing the users with its 90-degree horizontal and 110-degree vertical 3D stereoscopic perspective.
With the rising popularity of the Oculus Rift, Facebook sensed the opportunity and eventually bought it for $2bn.
Then VR was readily enclosed in the mobile gaming sector and soon, VR was employed in other verticals like fashion, healthcare, education, sports, and more.
With the low cost of VR headsets and related hardware, VR is still a decent bet on which many tech companies are riding high.

What Can We Expect in the Future?
The best part of the technology is, it's unpredictable. Right from the big-fat TVs to a few millimetre screens, technology has transformed everything. And the same transformation is happening in the VR world as well.
The big and bulky VR headsets are gradually getting replaced by the 3D virtual world with our own environment and surroundings.
Magic Leap is a tech startup company that is into the making of the head-mounted virtual retinal display. The company recently raised around half a billion dollars to focus on curating a VR experience that will not require a screen at all.
Even other industry stalwarts have also underpinned VR technology as a safe bet for future prospects. Mike Schroepfer, Facebook's Chief Technology Officer, seems quite positive about the future of VR.
Mike told CNN Business in an interview,
"We know if we can make it cheaper, more will use it."
So. the focus is to make affordable VR gadgets that can relate to public interests and buying behaviour.
He further said, 
"Do we have the breadth of content yet to entice them to buy it for a home? For a certain audience, absolutely; for the broadest audience, not yet. But we're working on it."
And there is a reason why top companies are ready to invest heavily in VR driven apps and gadgets.
According to vxchnge, a leading carrier-neutral colocation services provider, the global VR market in 2018 was valued at $7.9 billion and by 2024, it's expected to zoom past $44 billion marks. If we talk about the gaming VR market, which contributes a major chunk in the mobile gaming applications, is expected to exceed the total sales revenue by $15 billion in 2019. And by 2020, it will further grow to $22.9 billion.
"Vxchnge also claims that VR marketing and retail apps will Generate $1.8 billion in revenue by 2022, which puts the future of VR apps in an impregnable streak."
After considering multiple experts' views, we can say that VR is not going to bow down in front of other technologies in the future, and its market share is bound to take an upward climb in the coming years.