The concept of an online learning management system has again proved its value to the academic communities around the world. The ongoing coronavirus pandemic has closed the doors of educational institutions worldwide including the U.S. The only alternative is remote learning. 
Thanks to LMS software, we can make this happen today. However, there are way too many LMS solutions on the market, and choosing one can prove to be very hard for you. This is why we offer you a list of 10 online learning tools to keep the learning going during the coronavirus pandemic.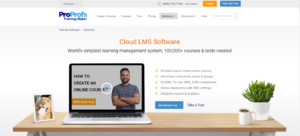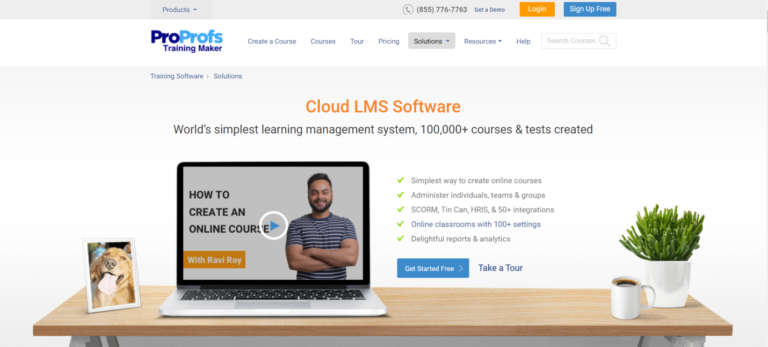 ProProfs LMS software comes from a reputable and trustworthy company. It is a reliable online learning management system with a lot of features. More importantly, it is easy to use the platform for both tech-savvy and less experienced teachers and professors.
This is a mobile-ready platform with education training templates that you can use right out of the box. Making courses is straightforward. Teachers can invite students and distribute learning materials across various channels.
Automatic grading, customizable online classrooms, and advanced analytics and reporting enable users to deliver a high-quality learning experience.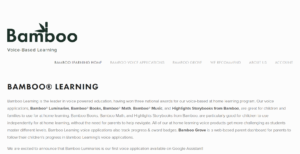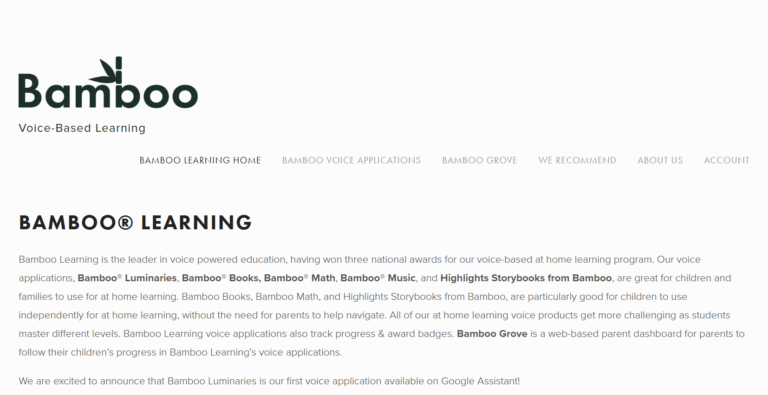 Bamboo Learning which is nothing but a voice-based learning platform. It is an excellent option for children and families to keep on learning even during the COVID-19 lockdown. Bamboo offers several voice applications, including Bamboo Luminaries, Books, Math, and Music. 
All apps are easy to use and engaging. They are developed to promote and facilitate learning for the youngest population. The award badges and live tracking are extremely fun to use.  Also, it has a dedicated app for Alexa and Google Assistant.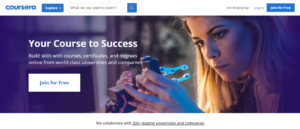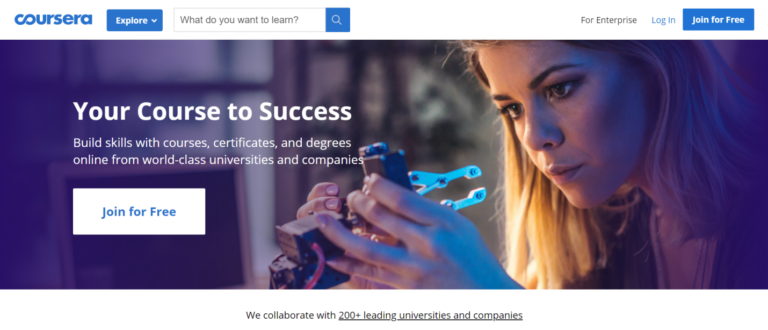 Coursera is an online learning platform, and it features courses from leading universities and companies. 
Here, you won't be able to find courses coming from just anyone. Students can choose to take free courses or enrol in more demanding learning activities if they want to earn a certificate or university degree.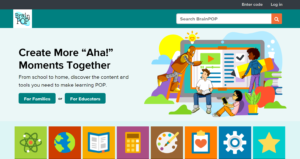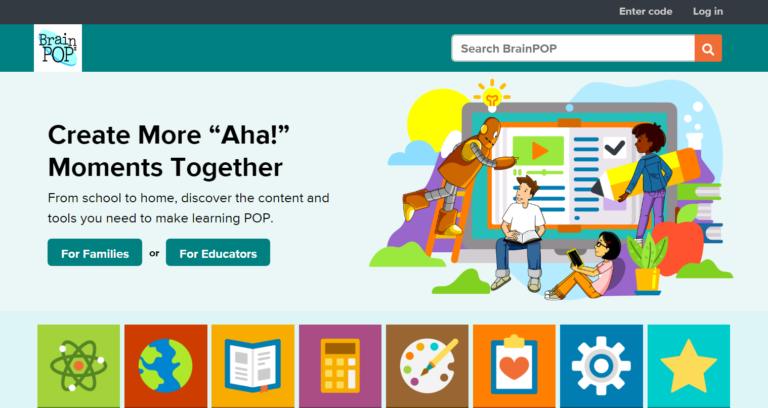 BrainPOP is also a viable platform for online learning activities. The website is simple to use, and it features two sections – "For Families" and "For Educators." The section devoted to families contains engaging online courses to keep the entire family engaged. Families can participate in learning games, track learning goals, and take quizzes.
Educators can use BrainPOP to deliver delightful learning materials to their students, even if they can't leave their homes. Automatic grading, gamification, and analytics are just some of the features BrainPOP offers.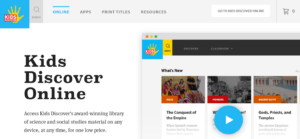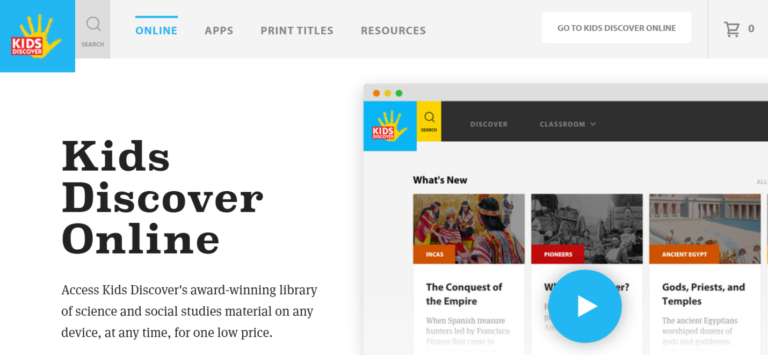 Kids Discover Online is an excellent source of social and science learning materials. It is developed to bring learning closer to kids. The platform even has support for three reading levels so that every youngling can overcome reading challenges.
The learning concept on this platform is exciting and unique. Every lesson comes with pre-set goals. Educators have access to all courses and learning materials immediately to keep the students engaged.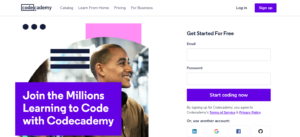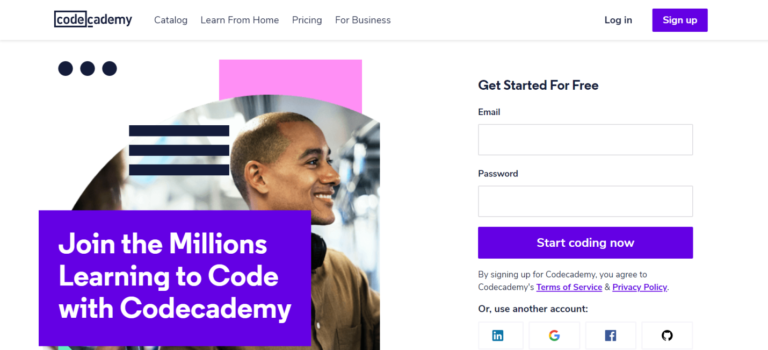 Codecademy is an online learning management system. It is designed to cater to the needs of students interested in learning programming. In fact, there are dozens of courses covering a variety of programming languages.
The great thing about Codecademy is that many basic courses are free. The platform offers great flexibility. Students can access the courses at any time. The paid courses on Codecademy are for advanced learners, and they unlock live tutoring and personalized lessons.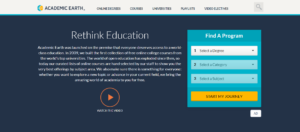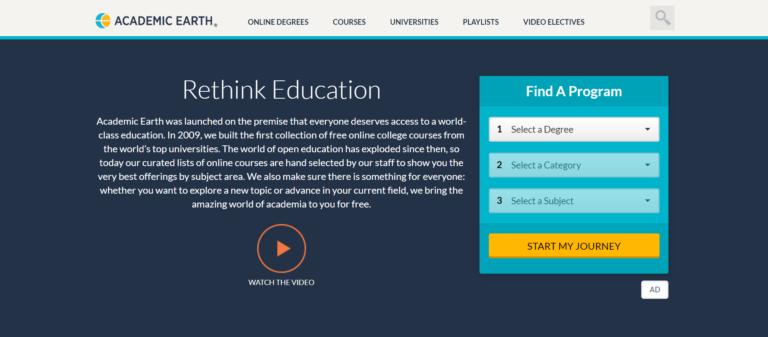 Academic Earth is built around the idea that everyone should have access to a world-class education. The website is relatively simple to use. Students can look for courses by subject. Currently, the platform offers over 100 courses, with the most popular being the ones in accounting, business, education, management, marketing, and psychology.
Besides the paid courses, Academic Earth also delivers free learning materials. These free online college courses come from the most renowned universities, including Berkely, Stanford, and the Massachusetts Institute of Technology.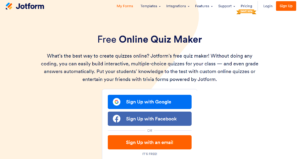 Jotform Quiz Maker is an online tool that allows educators to create fun, interactive and educative quizzes for students. Without using any coding, you can easily build multiple-choice quizzes that are made unique with their free templates and custom conditional logic.
Embed your quizzes into your website or share them using just a link. Gain responses and keep track of your data with form analytics to make grading a breeze. Create homework assignments for remote work. Collect course registrations using forms and get more students to enroll.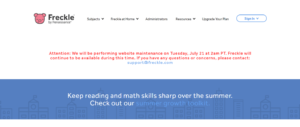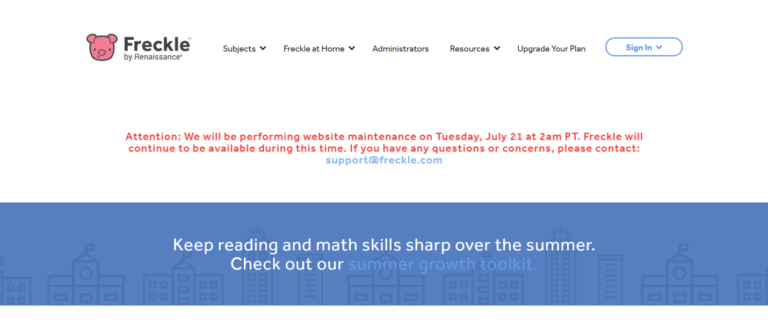 The Freckle online learning platform comes with all the features a K-12 teacher needs. The platform excels at enabling teachers to identify the unique learning needs of students and develop a personalized learning path for each. This tool can be a valuable asset for teachers – especially today when schools are closed due to COVID-19.
On Freckle, you will be able to find a variety of Math and ELA learning materials and quizzes. The platform is cloud-based, meaning that students and teachers can access it via a web browser. There is also a standalone mobile app currently available for iOS only.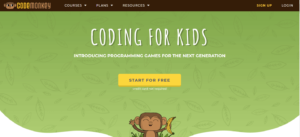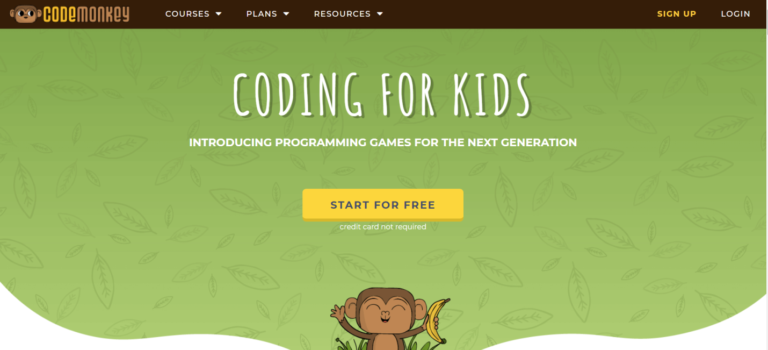 Teaching kids the basics in coding is no longer a challenge. The CodeMonkey online learning platform specializes in helping kids develop basic programming skills. The courses are developed so that every kid can understand coding. The learning materials are optimized for K-8 grades. The courses are easy to pick up for kids, both with and without coding experience.
CodeMonkey doesn't leave teachers empty-handed. Teachers have access to student and curriculum management tools and automatic grading.
The Benchmark Education online learning platform focuses on helping young people, and teachers continue learning, even outside the classroom. The platform offers teachers a variety of tools to present learning as a fun and engaging activity.
Whether it is learning a language, nature, math, or history, Benchmark Education delivers delightful learning materials. It leverages blended learning to boost knowledge retention and facilitate knowledge transfer.
These 10 online learning tools will help you cushion the blow of COVID-19-induced school closures. As you can see, each one of them offers unique features and access to different learning materials. The best thing about using LMS software is that you can combine several of them to make learning more engaging and enjoyable.