For some, cars are just a mode of transport. For others, it is a burning passion. Whether it be waiting for a new model to come out or attending auto shows to get a glimpse of the best rides, automobile aficionados do go a long way to appease their love for cars.
"This love has fared quite well for the automobile sector. According to Statista, 'Global car sales are likely to exceed 74 million units by the end of 2020.' "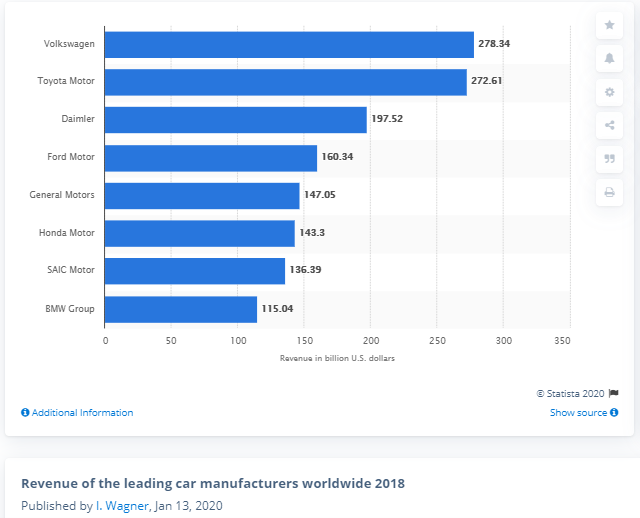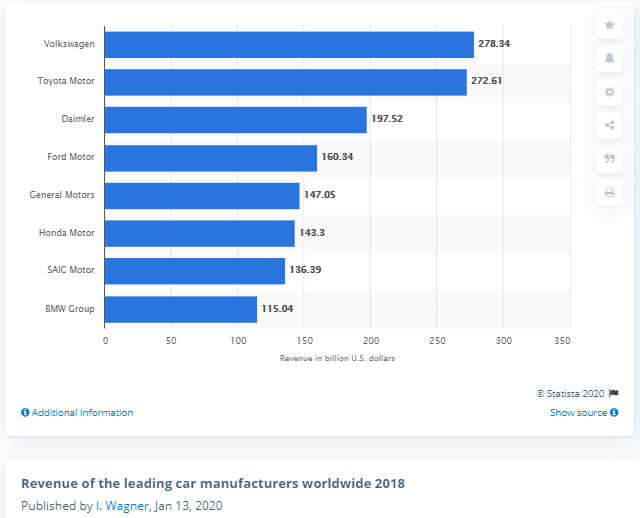 If you think of yourself as an automobile enthusiast, here are the top car shows in 2020 you should look out for
North American International Auto Show
When it comes to car shows in the US, the most popular one is the 'North American International Auto Show.' Every year, it is held at the Cobo Center, situated in Detroit, Michigan. The two-week-long show features multiple exhibitions in which manufacturers unveil their new models.
The two-week itinerary generally includes Press Preview, The Gallery, Industry Preview, Auto-Mobili-D, Charity Preview, and Public Show. The order and depth of each segment vary every year.
For instance, you are likely to find AI-driven vehicles, the latest concepts, and untraditional innovations in the show. While previously, the show was not open for the general public, in 2020, the car show is mixing things up.
It has been announced that the last eight days of the show will be completely open for the general public.
British Mini Day
Conducted in the Himley Hall, Staffordshire, British Mini Day is considered to be a premier event in the country. The show features a wide variety of mini cars. Some even date back to 1959. If you're an automobile enthusiast who also loves history, this show is a must to attend for you.
It not only features various makes and models of cars, but also includes parts and accessories of different minis, clothing, cleaning products, and collectible models. The car show also allows the buying and selling of minis, which makes it more of an attraction for car lovers.
If, during your visit, you develop a likeness for a certain vehicle, and are thinking about where you can get them, then let us tell you that most of the vehicles exhibited here are available at automobile dealerships across the UK. Dealerships like Saxton 4 x 4 can be your best bet to find your desired car.
Los Angeles Auto Show
Towards the end of 2019, the Los Angeles Auto Show ended with a bang and left car enthusiasts wanting more. The auto show promises to come back this year with more astonishing events.
The event launches in two parts. Firstly, it opens to industry stakeholders, ranging from automakers and tech companies to media people and designers. Later on, the auto show is opened for the public.
Since the first show in 1907, this car show has been consistently taking place, year after year, on an area of over 1,000,000 square feet in Los Angeles. Car enthusiasts can find both new models and custom vehicles in this auto show.
International Automobile-Ausstellung (IAA)
Have trouble pronouncing the name? Well, it surely is a tongue twister if you aren't fluent in German. IAA is more famously known as the Frankfurt Motor Show. It is one of the largest motor shows, of its scale, across the globe.
Every year, IAA comes up with a distinct theme that the entire exhibition is then molded around. For instance, previously, the auto show has focused on electric mobility, urban logistics, and digitalization. Additionally, there are four formats prevalent in IAA. It includes the IAA Experience, Exhibition, Career, and Conference.
You won't find all types of vehicles every year in the exhibition. The auto show caters to the need of all the people in a unique way. Passenger vehicles are exclusively showcased during odd-numbered years, while commercial vehicles are only limited to even-numbered years.
It allows the auto show to exhibit a wide range of vehicles within the category. This ranges from classics to alternative drive technology.
Tokyo Motor Show
Recognized by Organisation Internationale des Constructeurs d'Automobiles, or OICA, the Tokyo Motor Show is one of the major international car shows that is hosted by the Japan Automobile Manufacturer Association.
The event was a massive success in 2019. The 46th edition of the auto show witnessed a turnout of over 1.3 million visitors. The focus of the exhibition was on the future of mobility. Each year, the theme for the show differs, and the same is to be expected in 2020.
Tokyo Motor Show has always attracted some of the top auto manufacturers as well as car aficionados. 2020 is likely to witness the same kind of participation and enthusiasm.
With a focus on the future of mobility, the theme for this year's show was Open Future.
Geneva International Motor Show
Bentley. Porsche. Rolls Royce… the list goes on, and car lovers keep drooling. To get all of these luxury cars under one roof, you must attend the Geneva International Motor Show. A wide variety of luxury brands release their newest available models during the event. It includes Audi, BMW, Aston Martin, Bentley, and Bugatti.
The auto show also includes a tech segment that offers futuristic ideas so that both technology specialists and innovators can explore new concepts of mobility and technology. Initially, the motor show was set to happen in 2020, but now it is postponed until 2021. 
Chicago Auto Show
The first Chicago Auto Show was held in 1901. Since then, the number of visitors going to this auto show has only increased. 2020 will mark its 112th edition.
McCormick Palace, Chicago, hosts this auto show. It covers approximately 1 million square feet area. Rather than just showcasing different vehicles to people, the show also allows visitors to test-drive cars on the available indoor tracks and outdoor drive routes.
The fact that the auto show has an affordable ticket price makes it a popular choice for many car enthusiasts.
Ending Remarks
Depending on where you reside and how mobile you are, decide which auto show you wish to visit. Regardless of which ones you do, for a car enthusiast, it surely will be an experience of a lifetime.